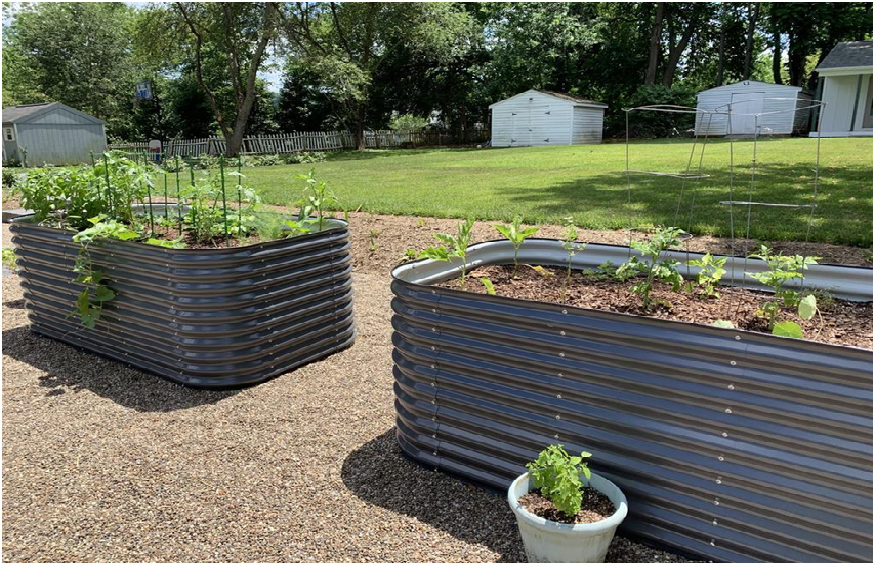 This two-year-long quarantine has forced us to mold ourselves too much. Social distancing has made us find happiness in little things. In this process, many of us have picked up such hobbies that we never thought we would do, or some have picked up the ones we have neglected due to the excuse of work. Gardening is one such hobby. You got enough time in this quarantine to look at your dead plants' pots. If the gardening bugs have already gotten you, we have something special for you to discuss today. Many of us have started growing vegetables in planters in recent years. So we will discuss a technique that will enhance the growth of your plants in a more organized and ordered way. We will learn in detail about raised bed gardens.
What are the advantages of raised bed gardens:
Organized garden area easy to maintain
Less bending means ease for back pain
Easy weed and pest control
Customizing the soil according to need
Maximize the space
Customization available that means decorative.
Consideration for raised bed gardens:
When we say raised bed garden, it refers to an elevated garden higher than ground levels. These are also known as above ground garden boxes. A raised bed garden can be a game-changer for you if you have very limited space or an unorganized garden. You will never regret building raised beds. The important thing about a raised bed garden is planning. Before you jump into constructing your garden, you have to follow some basic points.
Always choose the sunny side for your garden Because it needs direct sunlight.
If the soil of your area is poorly graded and compacted, buy some standard organic soil and make compost and soil using the lasagna method.
Build the garden near to the water source or install an irrigation system in your raised bed
Grow plants from the seeds that will help them to adjust in the soil
Choose the right kind of raised bed materials. If you want a permanent raised bed to choose a durable material like hardwood, concrete.
What wide and depth will be provided, which is an important consideration. Wide enough to spread, the roots narrow sufficient to reach the center.
Clear the place and use some weed control.
Once the planning is done, get all the raw materials and follow the instruction guide on how to build a raised garden bed.
Building a Raised Bed :
According to the dimensions, prepare your raised bed frames. If you want to buy metal or plastic planter boxes, place them in the planned spots.
Now lay the base layer but firstly add some cardboard at the bottom layer to make them weed proof
Add the layer of coco peat or scrap for loose compaction and better drainage
Now, keep adding the manure, organic soil, and compost. Keep adding layers
At the top layer, add some topsoil, make sure the depth is good enough for the roots to extend.
Leave them for some time; you will notice the layers have sunk a bit. That means the bed is ready for growing plants
Now start planting.